Creative Dialogue by Lawson Robb Studio
Two design souls harmoniously merge in Lawson Robb Studio's projects. George Wolstenholme and Lena Cottray push the boundaries of conventional design with a tailor-made approach to each project. Explore their eclectic style that brings an out-of-the-ordinary twist to interiors.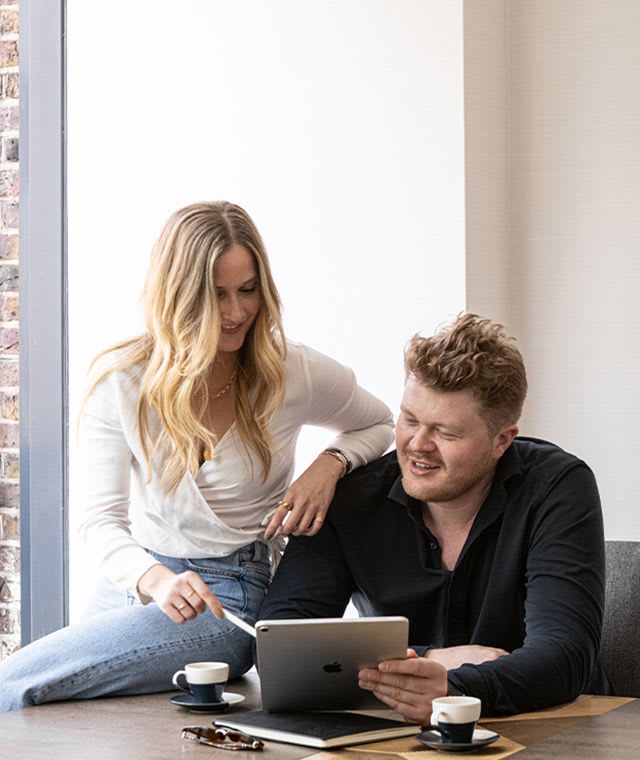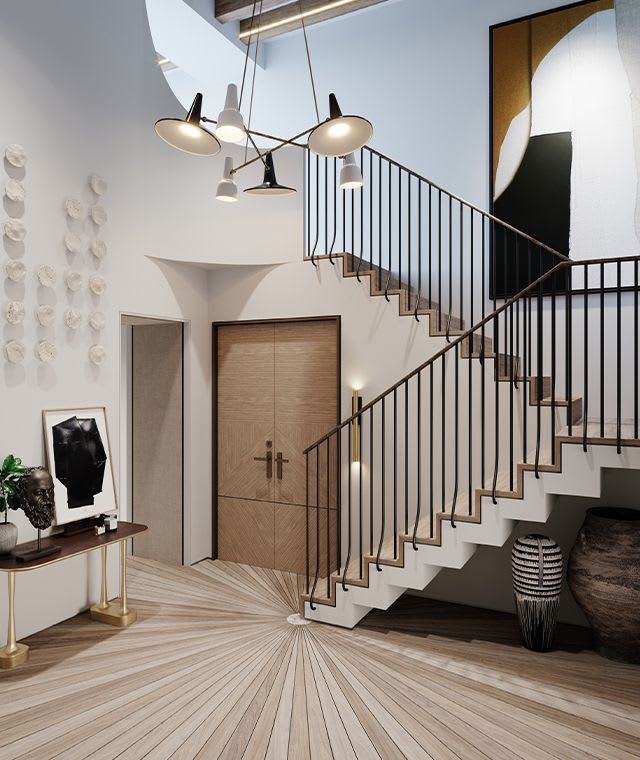 London-based studio Lawson Robb has distinguished itself for pushing the boundaries of design for the past 18 years. Under the new direction of George Wolstenholme & Lena Cottray, the studio continues to envision never-before-seen spaces, drawing from the duo's collective 10-year experience designing super yachts, bespoke furniture and ultra-prime residential properties and hotels.
With a master's degree in Yacht Design, George is the master of details and the art of bespoke; Lena, hailing from a background in the art world, brings a wealth of experience in high-end residential and hospitality design.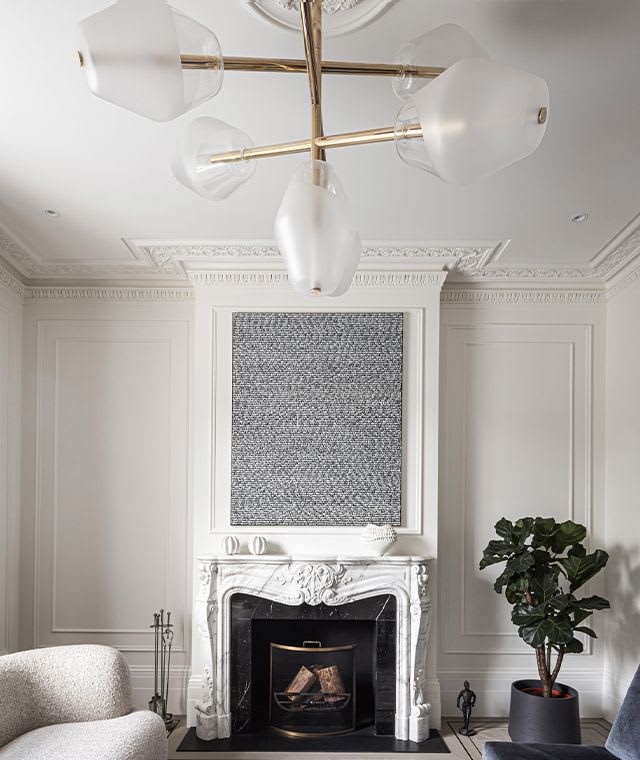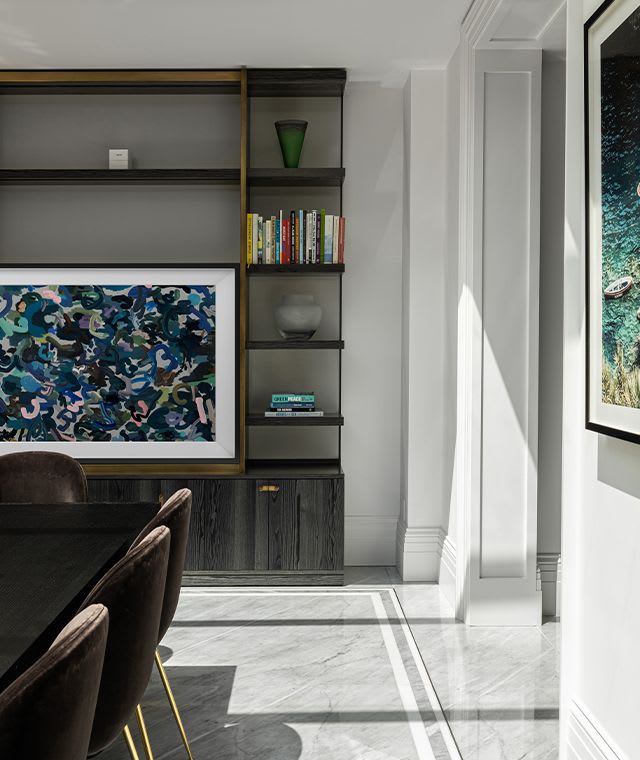 ​How did you first become involved in the world of design? Tell us your story.
We have both been working in the industry for the past 10 years and started working together about 3 years ago.
George – I think it all begins with growing up in a family-run hotel in the North of England, traveling around with my grandfather sourcing and restoring various antique pieces of furniture, objects of curiosity, and architectural details from chimneypieces to sanitary ware. The more contemporary side comes from my years studying automotive and yacht design. For the rest, it is just an obsession with any products of the utmost quality and luxury.
Lena – I know it's perhaps a little cliché to say, but growing up I always took great pride in redecorating my room multiple times. It was a way for me to experience the space differently and also let my creativity run wild. I equally grew up in hotels due to my father's profession so I was also always immersed in very stylized spaces and saw the way they had an effect on you. From then on I decided that I wanted to be responsible for creating those emotions and be able to transport you to another world.
​How would you describe your personal style and what's the personal signature that makes your projects unique?
Our style overall is quite pared-back, with eclectic nuances and acute attention to detail. We are very much aligned when it comes to wanting to create something special and daring, yet still, be a space that is liveable and not uptight. Design for Lawson Robb means extracting the DNA of an idea or client brief and developing it further to be able to tell a story. Our key signature detail is our love and frequent use of mixed textures and materials. We love to have a play with various materials which ultimately elevates a space and gives them more depth. Lastly, it is fair to say that all our spaces have a certain element of organic shapes and fluidity, adding a bit of softness and tactility.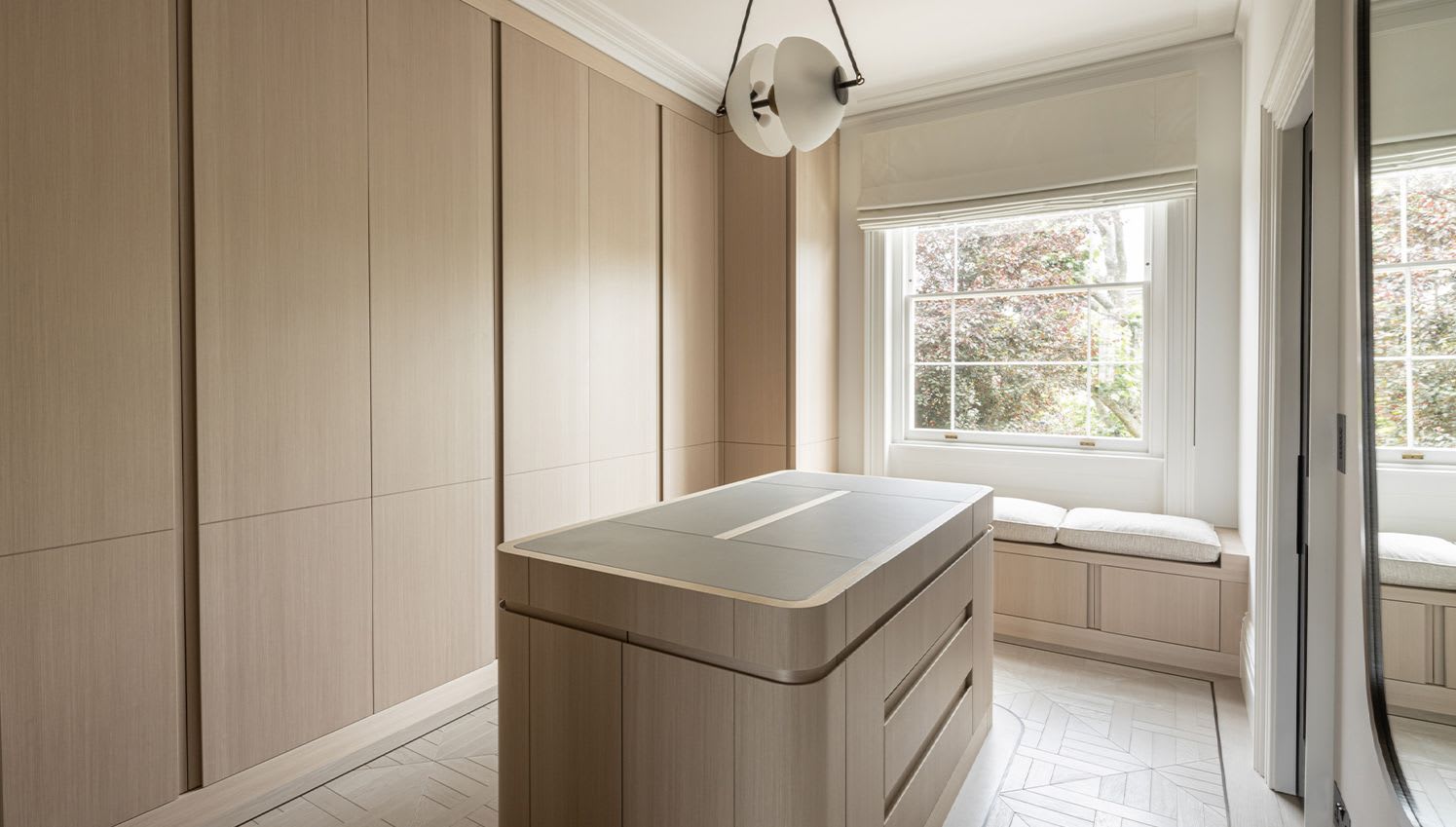 ​What epoch inspires you the most in terms of aesthetic?
We definitely live in the now with the future in mind, but it's hard not to look back on the past and ignore it. The 1920s-1970s in Europe had so many amazing innovations in the realms of furniture design and spatial layouts, just need to think about the modern masters like Gio Ponti, Scarpa, Charlotte Perriand or Le Corbusier. All of these as well as many more designers have created pieces, innovations and concepts that are still so relevant today either seen through the introduction of re-editions or coined a now normal way of thinking. You need to learn from the past to move into the future.
You need to learn from the past to move into the future
​What's the decorative piece you enjoy selecting for your clients and why?
Can we say everything? No, jokes aside, one thing that is fun for us is to curate the whole package of the decorative items and create a narrative of how they all work together. This could be from the ornaments on display, the rug or artwork we choose to emphasize right down to the tableware and barware – they all are important in both in their own right, as well as how they ultimately work together!
​What is your favorite project you have worked on and why?
This is a hard question as all our projects have a special place in our hearts. We give so much attention and emphasis to each one that make them all unique that each were an important element in shaping who we are today. We have a few very exciting upcoming projects that we're working on such as a penthouse suite for a luxury hotel in London and a super yacht launching at the end of the year that we are particularly proud of.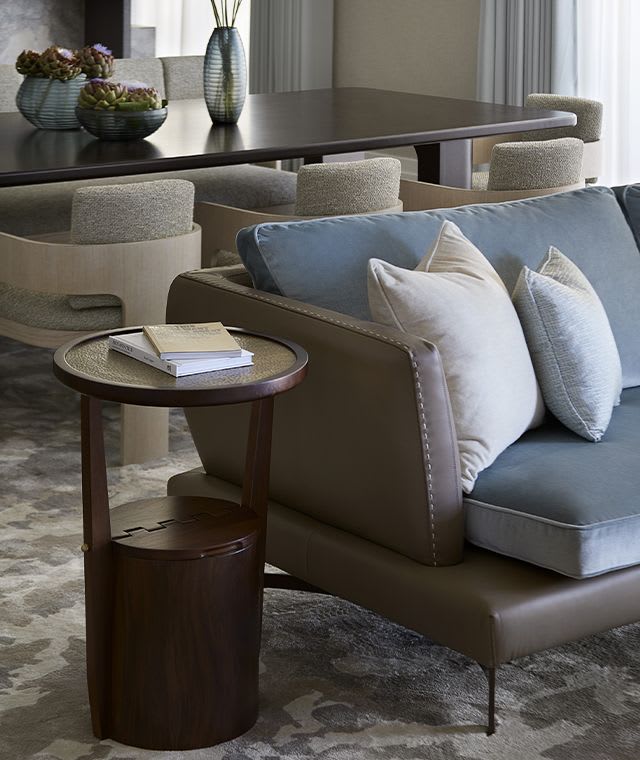 ​Do you have an interior design master that you look up to?
We don't have one master alone that we look up to but rather have a big appreciation for our current contemporaries and past 20th century masters, whether they are in interiors, architecture or product design. For example, designers like Pierre Yovanovich, Flack Studio, Achille Salvagni Atelier, Vincenzo De Cotiis or modern masters like​ Gio Ponti and ​Charlotte Perriand are inspirational and push us to also think outside the box. Whilst we design a lot of our own furniture for projects, we also like to herald the craftsmen out there who are specialized in their fields and thus bring an enormous wealth of knowledge and experience, from which you can't help but feel inspired by.
What would be your dream project to work on?
We love all sorts of challenges and don't want to be boxed into solely one category, but one project we would love to design is a ski chalet. Being skiers ourselves and enthusiasts of the alpine lifestyle, it would be great fun to be able to design a chalet along with all of its amenities. It also gives us something to dream of away from London!